Cornwall and the Counties unveils 2014 Publications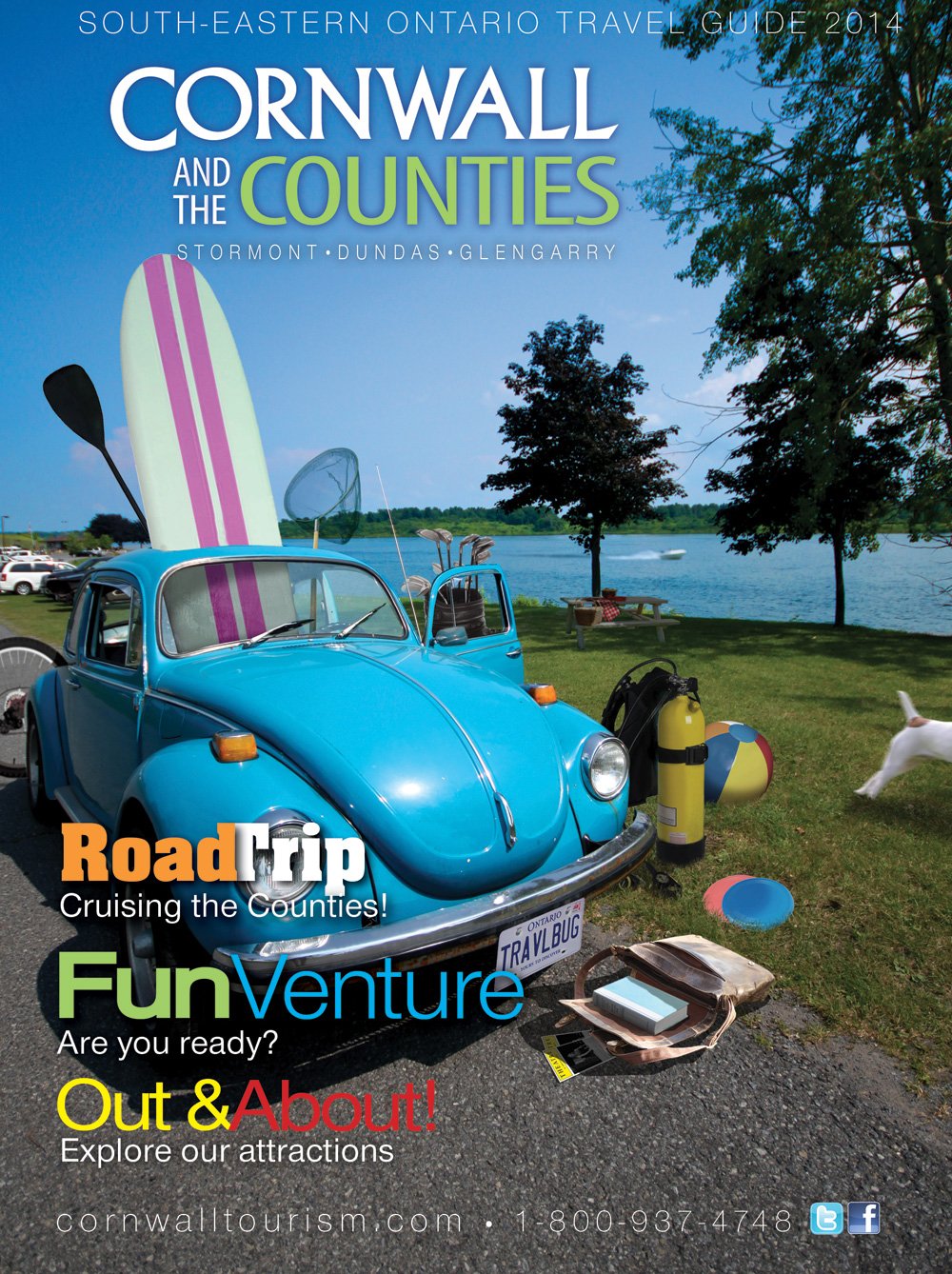 Cornwall, ON – February 11, 2014 – On the heels of a successful introduction of a new and improved Travel Guide format and Cycle Map in 2013, Cornwall and the Counties have unveiled their 2014 marketing publications for 2014.
The Travel Guide is an important companion for anybody traveling throughout the Cornwall and the Counties region, and vital for planning your trip ahead of time. Each year, thousands of Travel Guides find their way to the hands of visitors through local distribution to kiosks throughout the region, distribution at select industry trade shows, and home delivery through online requests. This year, Cornwall and the Counties will distribute 45,000 English versions, as well as 2,500 French versions, the same quantity as last year's successful run.
In the Travel Guide visitors will find a comprehensive list of all our tourism-related business members, including places to eat, places to stay, places to shop, and the exciting things to see. Combining the valuable directory of businesses with our events calendar, theatre/concert schedules, and great editorial and feature articles gives the guide an appropriate blend of information, style, and entertainment.
2013 was the first year Cornwall and the Counties created a full-sized, magazine style Travel Guide, but it was also the first time we created the Road Trip Map. With 13 road routes, designed with the help of avid cyclists, The Cornwall and the Counties Road Trip Map was met with rave reviews. With a unique design that folds perfectly into your pocket, with a cardboard covers, these bilingual publications are perfect for cyclists and Sunday drivers alike.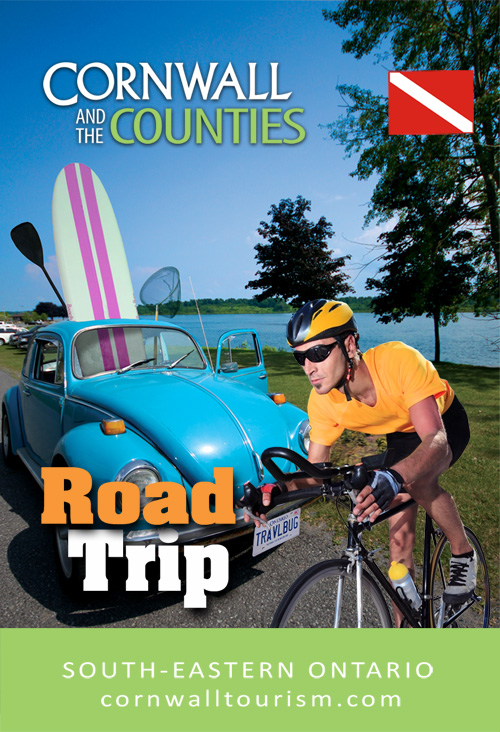 2014 brings improvements to the Road Trip Map with a larger, easier to read format (that still fits perfectly in your pocket), as well as the inclusion of a number of shore dive sites along the St. Lawrence River. Cornwall and the Counties is recognized as one of the premiere shore diving sites in the country, and the inclusion of these select sites will help emphasize those assets.
Cyclists and drivers will also notice colour-coded local signage along the routes outlined in the Road Trip Map. The signage works cohesively with the Road Trip Map to avoid any confusion, and keep people on the correct route, allowing them to more of our beautiful region.
Both the 2014 Cornwall and the Counties Tourism Travel Guide and the 2014 Cornwall and the Counties Tourism Road Trip Map are now available at our Visitor Information Centre (11 Water St. W., Cornwall) and will soon be distributed across the region to select kiosks. Out-of-towners interested in receiving a copy of either publication mailed to them can contact our office by calling 1-800-937-4748, or using our online request form .