One of Canada's Most Influential Singer/Songwriters is Coming to Winchester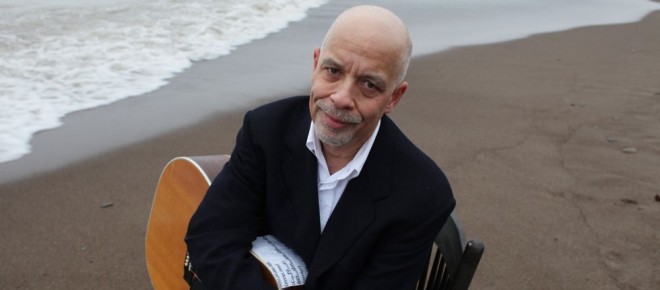 Cornwall, ON – January 7, 2014 – One of Canada's most celebrated singer/songwriters will be bringing his soulful sounds to the beautiful, historic Old Town Hall Theatre in Winchester, Ontario this February.
Perhaps best known by the general public for his classic hits "Sometimes When We Touch" and "Can't We Try," Dan Hill has been heavily engrained in a variety of musical genres, even if you weren't aware of it. Having written songs for international sensations Celine Dion, Britney Spears, Rod Stewart, Michael Bolton, Alan Jackson and Reba McEntire, to name a few, Dan Hill is truly a transcendent talent that reaches a broad range of ages and musical tastes.
Hill has been recognized for his outstanding talents in the music industry with some of the highest honours in the business. Grammy winner as co-producer of Celine Dion's "Seduces Me," Grammy nominee for Best Male Vocals, five time Juno Award winner, and winner of the Harold Moon Award (Canadian Lifetime Songwriting Achievement Award); there's no denying Hill's tremendous contributions to the music industry.
The Theatre
Once serving as Winchester's Town Hall, The Old Town Hall Theatre now is home to outstanding live theatre by the Dundas County Players, movie nights and features a museum of Dundas county's history. On February 8th, the intimate 80-seat auditorium will be filled with the sounds of Hill's classic repertoire of music he's written for both his personal use, as well as for many other timeless musicians.
Learn From The Best
Witnessing Dan Hill perform is an experience not to be missed, however, on February 9th, an even more unique experience will take place at the Old Town Theatre. You can take advantage of the rare opportunity to be involved in songwriter workshop with one of the best in the business. Learn what it takes to write that soulful ballad or that memorable song you've been striving for. This is a once-in-a-lifetime experience that any aspiring songwriter should take advantage of to help improve their abilities or further their career.
Tickets to each event are sold online here  and limited space is available for each. I would suggest you hurry!