Scottish Heritage Back on Display at the 2013 Glengarry Highland Games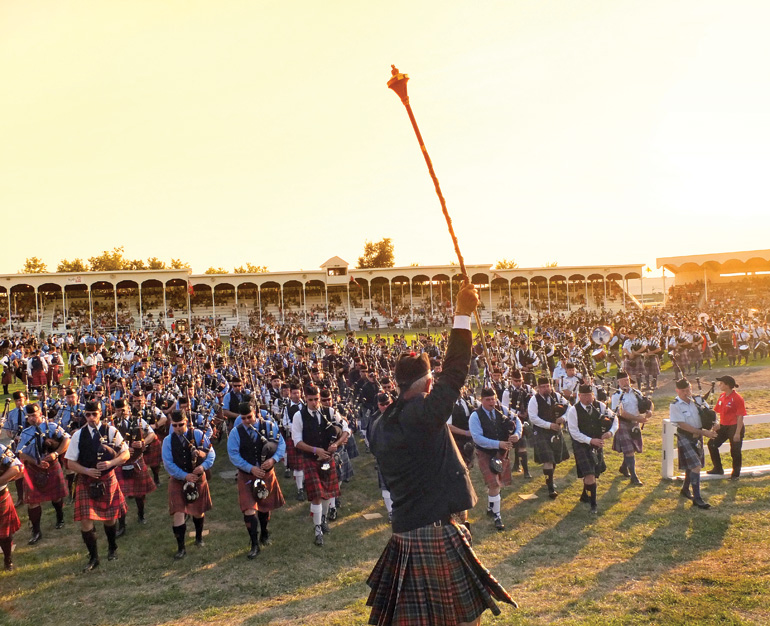 Cornwall, ON – July 13, 2013 – Growing up in Cornwall and the Counties, my favourite event was always the Glengarry Highland Games. The music and culture; the food and drinks (when I got older, some of those drinks became a little more potent than the freshly squeezed lemonade found on the fairgrounds), it was all so much fun to me. 20 years later, and I still feel the same.
I look forward each and every year to the celebration in Maxville. The sounds of the bagpipes and the drums echo through my body and give me goosebumps the second I enter the quaint little town. Celtic roots run deep in the area, and as a constant reminder you can see the clan tartans adorned on every telephone pole in town all year round.
I'm certainly not the only one who circles the date on the calendar, the "Games," as the celebration is affectionately monikered, is the largest event of its kind outside of Scotland and attracts many thousands of people from across the globe to join in the celebration of Celtic heritage.
Glengarry's edition of the Highland Games is the host of the North America Pipe Band Championships where more than 60 pipe bands from across the continent vie for prestigious honour. Also at the Games, over 200 of the world's most impressive Highland Dancers compete in a variety of exciting competitions, and you can catch giants compete in heavyweights games like the caber toss and hammer throw.
Perhaps the most awe-inspiring event of the weekend, however, is the massed bands. Very little compares to the experience of hundreds of pipers and drummers converging on the massive infield, electrifying thousands of onlookers. If you've never experienced this feeling, you are truly missing out.
The Glengarry Highland Games will be held August 2-3 and feature some great musical acts performing on the three stages located in the arena, the beautiful Metcalfe Centre and, of course, the immense, lively beer garden. Get the entire weekend's schedule here, and don't miss this party!