Something's Brewing in Cornwall at the Eastern Ontario Festival of Beers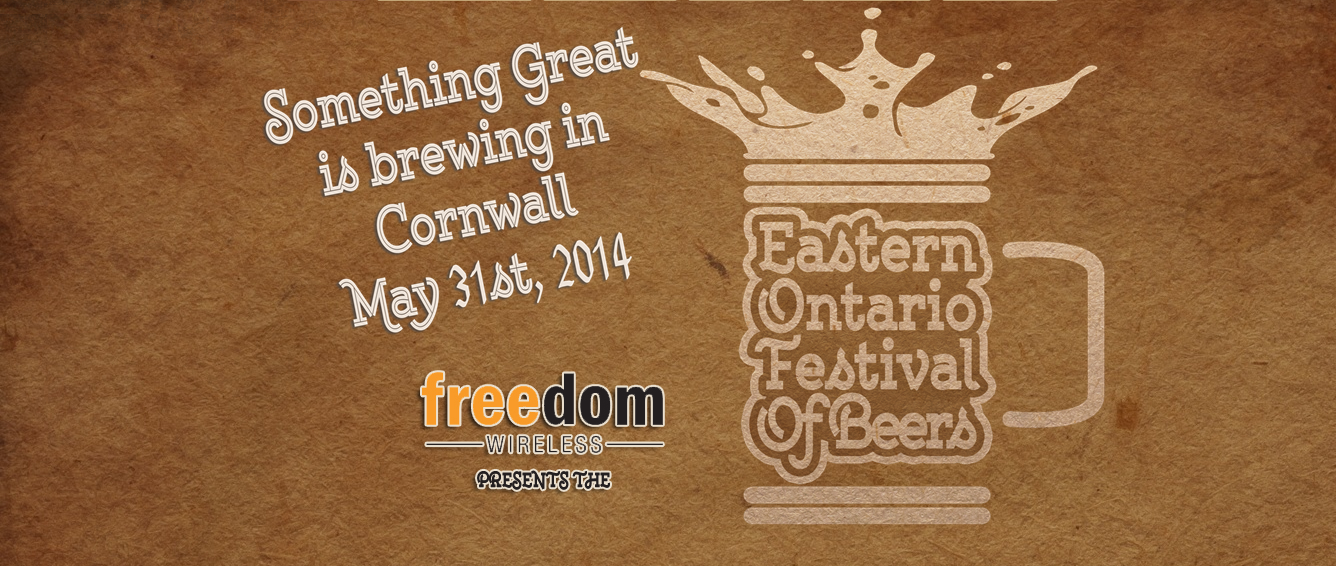 Cornwall, ON – May 20, 2014 – A craft beer tasting festival featuring over fifty varieties of beer is coming to Cornwall's NAV Centre on Saturday, May 31st, 2014. The Eastern Ontario Festival of Beers, presented by Freedom Wireless, will be the first large-scale beer tasting festival in the Cornwall and the Counties region and will feature craft beers from Eastern Ontario and beyond.
Festival manager Rob Csernyik saw Cornwall as a natural fit for a beer tasting festival, given the absence of one in the marketplace as well as a convenient location within a few hours of many of Canada's favourite craft breweries.
"We're excited to offer a new festival experience in Cornwall for locals and tourists alike," said Csernyik. "The Festival of Beers will be a great opportunity to spend an afternoon or an evening with friends sampling some of the finest craft beers in the country."
The festival will consist of two limited-capacity sessions, the first being held in the afternoon from 12:00 PM until 4:00 PM and the second in the evening from 5:00 PM to 9:00 PM. Festivalgoers will be able to enjoy four-ounce samples of the beers of their choosing and they can vote on their favourites for the "best of the fest" awards. There will also be food concessions, live entertainment and a general store selling souvenirs. Festivalgoers can cap off their experience at the Festival of Beers with a meal onsite at the NAV Centre's Jet Set Pub or Propeller Restaurant.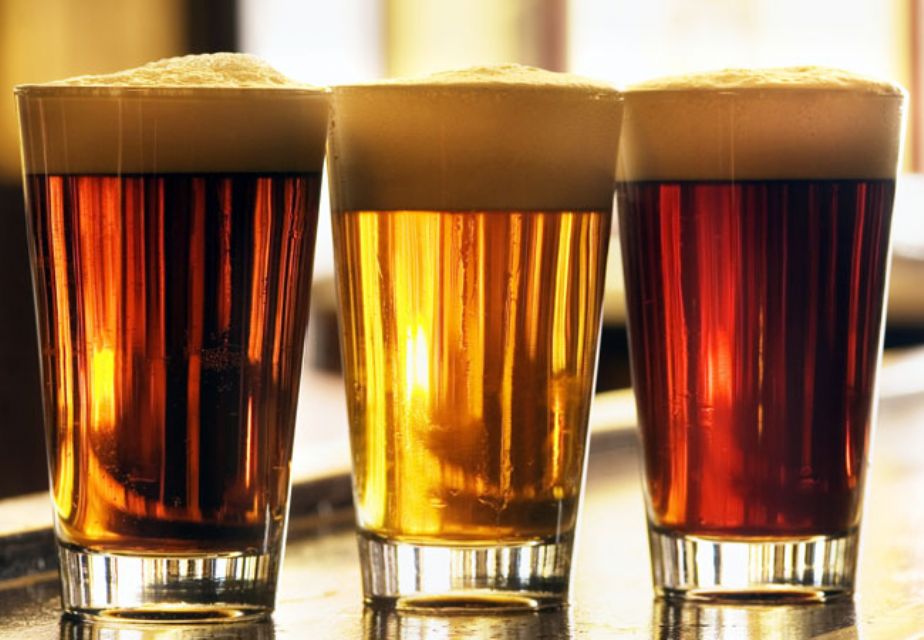 The Eastern Ontario Festival of Beers has already confirmed twelve breweries and a craft cider company. Eastern Ontario will be well-represented at the festival by Casselman's Cassel Brewery, Vankleek Hill's Beau's All Natural Brewing Company, Gananoque's Gananoque Brewing Company and Whitewater Brewing from Forester's Falls. Broadhead Brewing Company and Turtle Island Brewing Company from Ottawa will also be in attendance. Cornwall's own Rurban Brewing, a microbrewery under development will be on site exhibiting as well.
Other Ontario participants include Amsterdam Brewery, County Cider Company, Double Trouble Brewing Company, Mill Street Brewery and Wellington Brewery. Rounding out the attendees are Calgary's Big Rock Brewing and McAuslan Brewery of Montreal.
Tickets are on sale now for the reduced pre-sale price of $32.50 plus HST. Each ticket includes a $5.00 voucher for the festival's deli bar as well as $5.00 worth of sample tickets. Additional sample tickets are available on-site. Ticket quantities are limited for each session and group discounts are available for parties of twenty or more.
Tickets can be purchased online at here, by phone at 343-370-6439 or at Habitat Home Decor and Lifestyle in Downtown Cornwall. The Festival of Beers Facebook page will be updated in the coming weeks to announce the entertainment lineup, further exhibitors and the launch of our festival website.
"We hope to make this an annual event," said Csernyik. "All beer lovers are encouraged to join us at the first ever Eastern Ontario Festival of Beers." Those interested in contacting the festival about opportunities to exhibit, sponsor or volunteer can do so by email or by calling the Festival of Beers at 343-370-6439.
The Eastern Ontario Festival of Beers is a craft beer tasting festival based in Cornwall, ON. Our aim is to celebrate beer and those who brew it. Founded in 2014 by Rob Csernyik, the festival aims to become a yearly event to kick off the summer festival season in Cornwall and the Counties.
Media Contact Information:
Contact person: Rob Csernyik
Contact phone: 343-370-6439
Contact email: festivalofbeers@gmail.com
Facebook: facebook.com/eofob
Twitter: @festivalofbeers