The Maxville Fair Enlists Some Star Power to Celebrate 125 Years!
Cornwall, ON – May 28, 2013 – Fair season is always one of the most anticipated aspects of summer, and it kicks off with a bang on June 20, 2013 with the 125th Anniversary of the Maxville Fair.
The quaint town of Maxville spared no expense when it came to celebrating such a monumental milestone, adding international country music recording artists, Emerson Drive to an already exciting lineup of events and fair staples.
The boys of Emerson Drive have been active on the country music charts since 1995 and have dished out seven original albums and one greatest hits collection, "Decade of Drive." If you're a country music fan, you're sure to recognize some of their hits like Moments, I Should Be Sleeping, and She's My Kind of Crazy, and if you're not a country music fan, these guys have just what it takes to make you one!
While big name recording artists are always a fantastic addition to any event, they certainly are not the only draw. True to country fair form, the Maxville Fair celebrates their rural and agriculture heritage with a host of great agricultural, livestock and equestrian events and demonstrations. You can catch the English Horse and Pony Show, The Holstein Show, The Carriage Driving Show, and the always-exciting Western Performances.
Glengarry County has a strong Celtic heritage, and the Maxville Fair blends those Celtic traditions with the rural and agricultural legacy of the celebration as the Glengarry Pipe Band will be participating in the opening parade on June 21, and there will be a Highland Dancing Competition to be held on Sunday, June 23.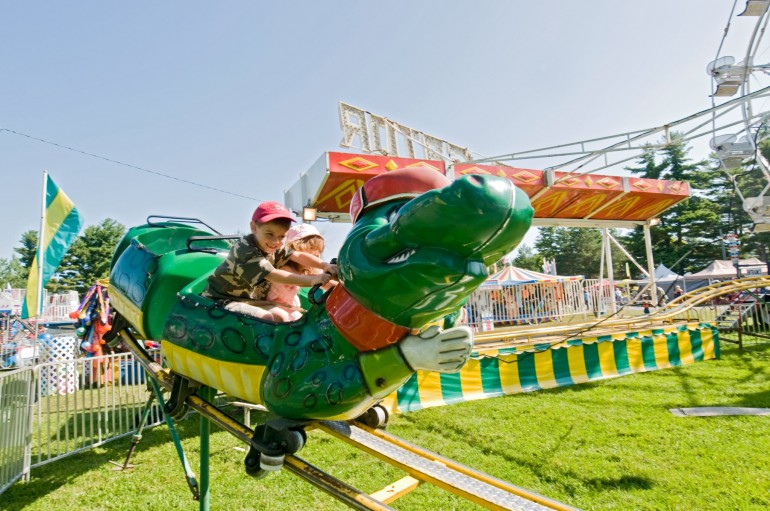 The Maxville Fair is the perfect way for the entire family to welcome summer. The kids will love the Midway with some great rides, carnival games and a petting zoo, while the agricultural at heart will love the demonstrations and exhibitions throughout the weekend, and with an entertainment lineup that not only includes Emerson Drive, but also local favourites Trench Town Oddities and Switchgear, everyone is sure to get into party mode!
These are just a sampling of the events at the 125th Anniversary Edition of the Maxville Fair; check out the entire lineup of festivities here. You can get your tickets to the concerts, which includes your fair admission online here, or by phone: 1-866-943-8849, or at Maxville's Scotiabank location.